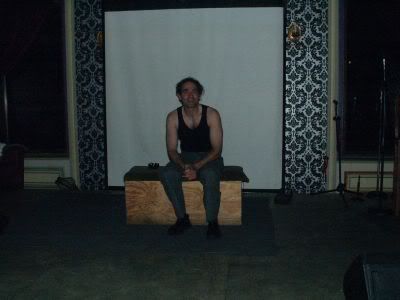 Great session last night! Matt was a phenomenal model. He brought several costumes and came up with some great poses.
What have we been up to? find out on the drink and draw
blog
Here is a calendar of the upcoming sessions --
10/16 – Matt O'Riley, 10/30 - Christine Allen: gesture intensive
11/13 – Seaman Sara, 11/27 - TBA
12/11 - Moira Meadows
Drink and Draw
is an open studio live model drawing session that meets every other Tuesday on the second floor of brillobox, located at 4104 penn ave, pittsburgh, pa. This session is relaxed, surprising, and inspiring. amazing models dressed in various themes, old timey music, great company, and decor. All mediums, except oils, welcome.
drink and draw
MySpace
brillobox
4104 penn ave
412.621.4900